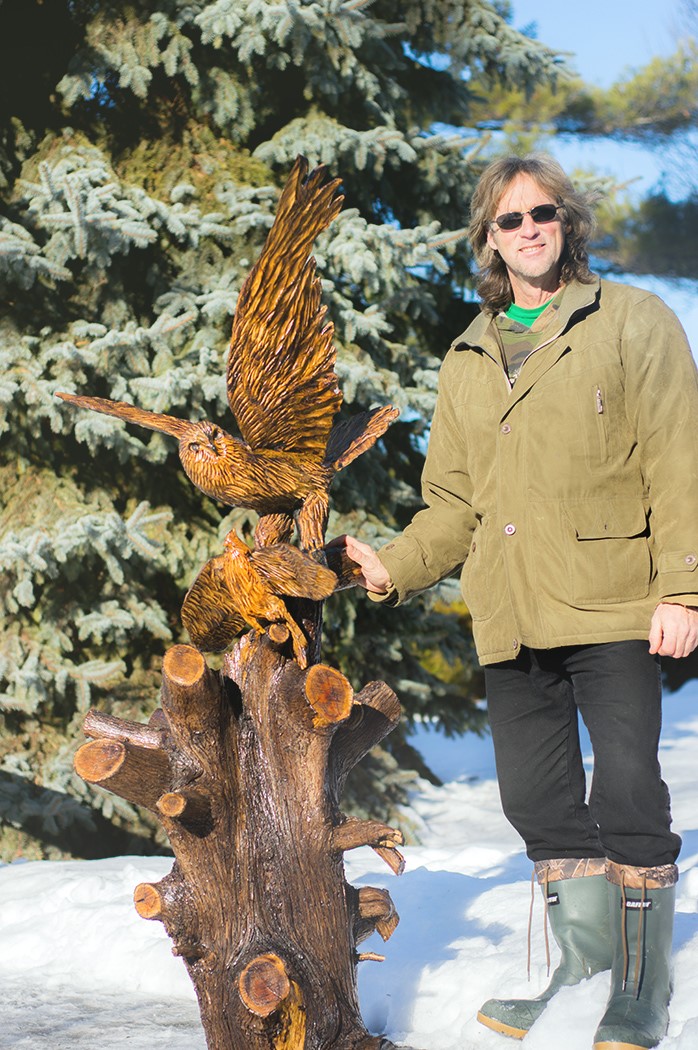 Location: #6  Pat Orton Studio 56 King Rd,
Waubaushene, ON L0K 2C0

Phone/Text  –  289.688.1037
Website  –  www.patthewoodcarver.com
Pat the Wood Carver creates one of a kind wooden animal sculptures of all sizes.
Pat has a natural talent to release the spirit of the animal he sees in each piece of wood. He raised farm animals, respectfully hunted, trapped and fished; he honours these animal spirits as models for his work. Large chunking out work happens at the family farm in Oakwood, while fine finishing work is completed at the Studio in Waubaushene.
Bears, Eagles, Horses, Owls, Moose and Wolves are best sellers. Each piece is unique and original. He takes commissions for benches, tables, memorial pieces and larger items such as totems and on-site carvings.