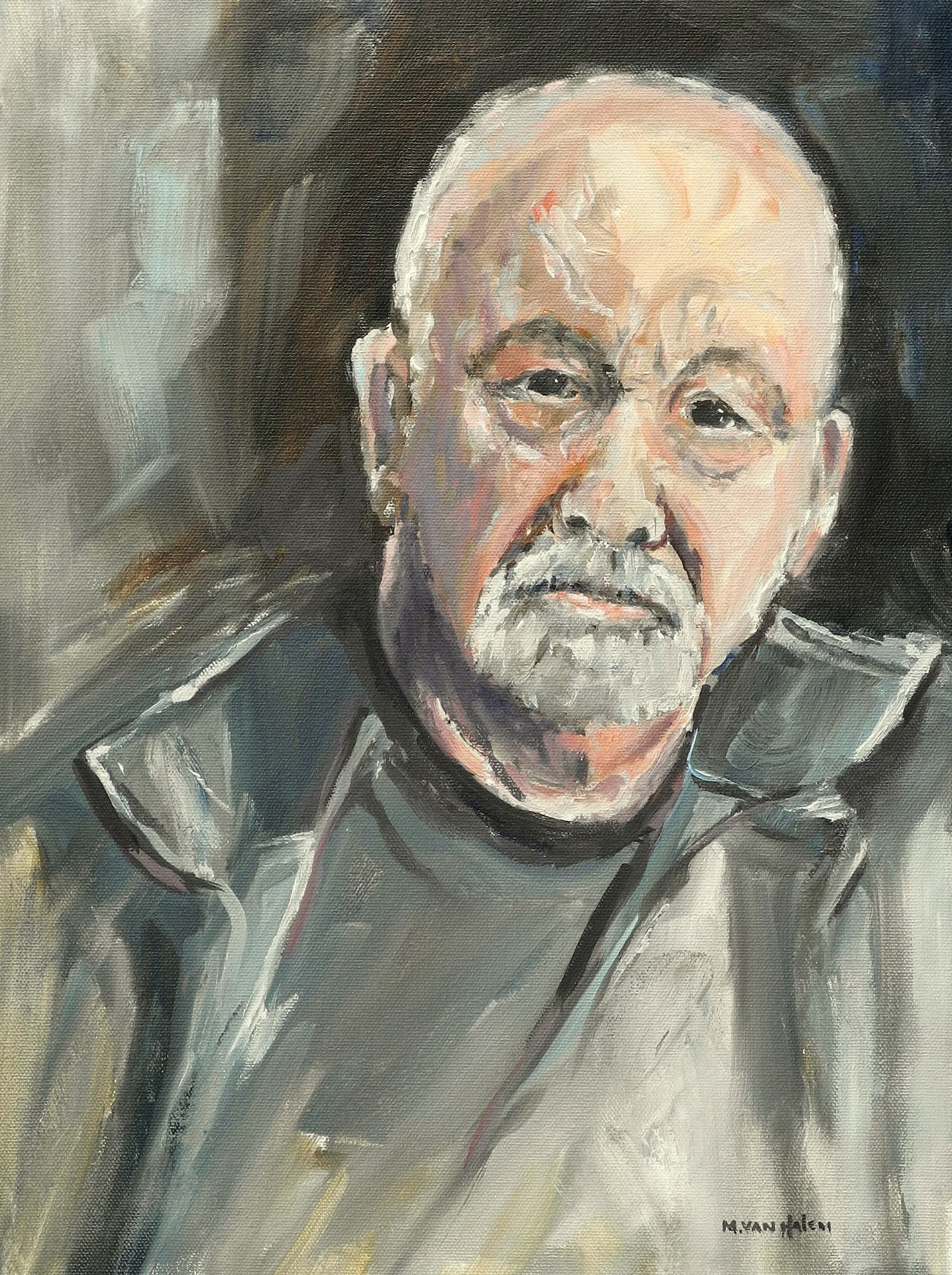 Murray Van Halem is a landscape and portrait painter who uses radiant colours and bold strokes,to create beautiful works of art that will delight and captivate you.
A visual artist for over 45 years, Murray started his career as a large-format commercial photographer.  He has worked as a photojournalist, portrait photographer, magazine editor, writer and real estate broker.
Drawing for these life experiences, he now paints plein air or in his lakeside Victoria Harbour, Ontario studio and teaches portrait and landscape painting in the North Simcoe area. He also participates in the annual Images and Coldwater  Studio Tour, is a gallery artist at Peter Street Fine Arts, Orillia and has exhibited in area galleries and museums.