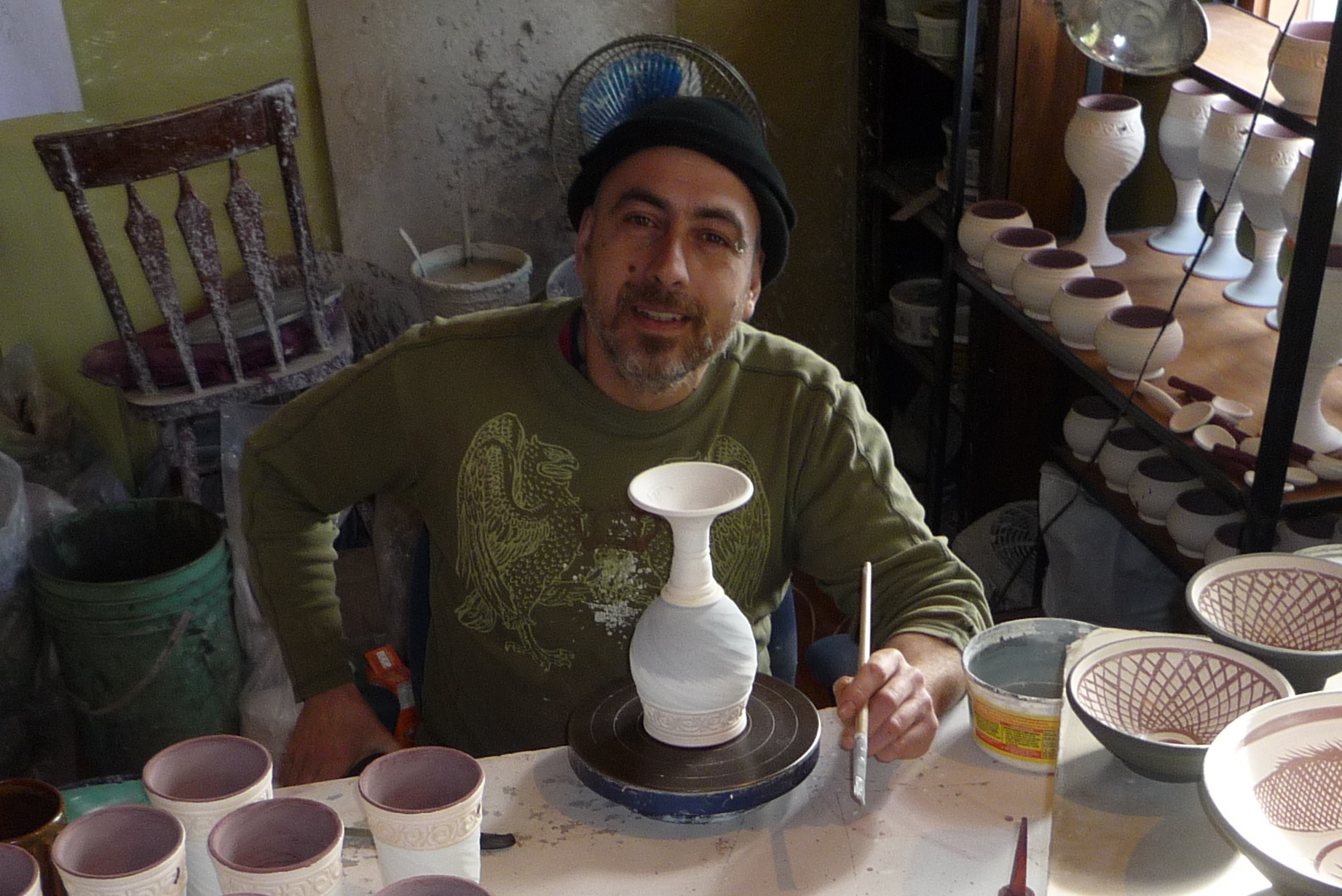 Phone –   705 687-3936
Email  –  ynotskelly@sympatico.ca
Location:  #1 Coldwater Museum, 1474 Woodrow Rd, Coldwater On L0K1E0
  Since moving back to Muskoka in 1996, Johnathan has spent the last 18 years running his studio and gallery in Gravenhurst, building a relationship with his customers and sending collections of his work worldwide, from Dubai through Europe, South Africa all the way to the Arctic.
Johnathan's work has evolved with time, still maintaining the beautiful jewel tone glazes while playing with old stamp techniques, whimsical sculpting of outdoor creatures and the introduction of layering beautiful earth tone and water tone glazes to reflect the Muskoka experience.
One of the few potters to surrender to the fast track, Johnathan has maintained a strong integrity to his work; hand-carving, and multiple glaze techniques all take extra time, but are truly worth the end result.
When Johnathan is not in the studio you will find him out with his two Border Collies and an Australian Shepherd or in the back yard garden building his outdoor sanctuary of exotic plants, vegetables and herbs, and tending to his chicken coop.
Nothing like a small town market community and Johnathan supports this by joining the Farmers' Market every Wednesday selling his pottery and exotic plants and vegetables.
Live life
Love the moment.