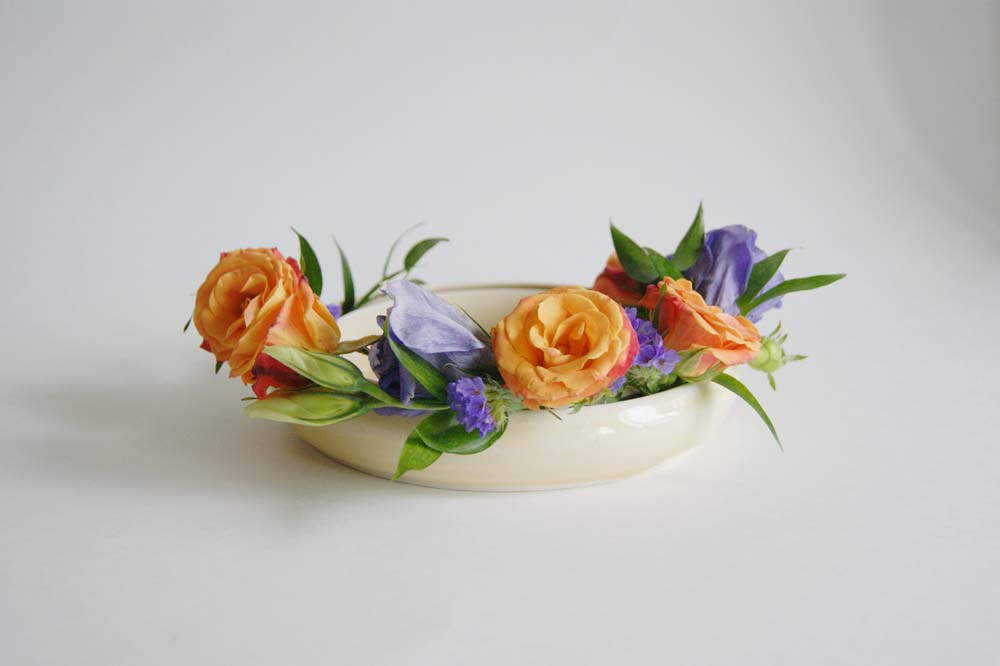 Janet graduated from George Brown College in 1995 after completing a full-time ceramic art & design program.
When she entered high school, she sought out the ceramics programs and she remembers feeling totally enraptured by the process.  She left it behind and always kept that connection in the back of her mind and knew that someday she would return to it.
After many years of working in the accounting field, she had an opportunity to take a part-time course at George Brown College.  She remembers trying to recall what she was so taken by.  It wasn't long before she felt the return to the place that she felt captivated by.  She enrolled in the full time program. After completing her studies, Janson Pottery was born.
In October of 2002, her functional work was featured on Sue Warden "Craftscapes" and in the November of 2003, I was also featured on Sue Warden's "Creative Spirit" on the Home & Garden Television Network.
Since graduating from college, she has sold in many shows, shops and galleries.
In 2004, we relocated our family to a quieter life in beautiful Midland, Ontario.
In 2008, she opened at Etsy shop and still maintains that shop adding new pieces to show and sell every week.