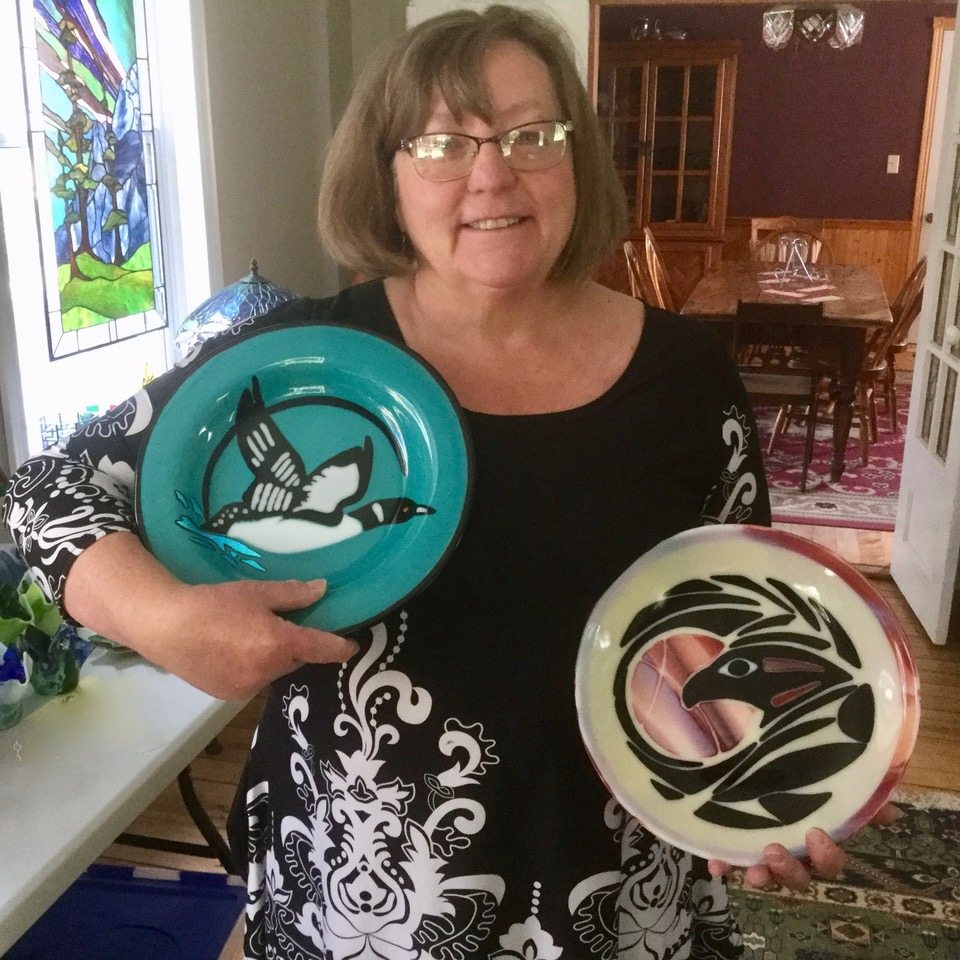 Gayle has been creating stained glass art of exceptional quality for almost 4 decades! Her hobby grew into a business, Gayle's Stained Glass studio/workshop, situated in the beautiful hills of northern Oro-Medonte. Come and enjoy browsing the many items crafted by Gayle, including jewelry, sun-catchers and magnificent, unique works of stained glass art and fused glass art. Art themes range from abstract, to beautiful local birds to iconic Georgian Bay scenes.
Gayle loves teaching the copper foil technique developed by Louis Tiffany. You can sign up for beginner or advanced lessons. Her classes are small and most often are comprised of group of 3 or 4 friends who share in the fun. Bring a lunch and dine in the beautiful farmhouse kitchen.
With her deep knowledge, friendly support and a huge inventory of glass, tools and supplies available, Gayle's Stained Glass has become the go-to location for glass hobbyists and professional glass artists in northern Simcoe county and Muskoka.