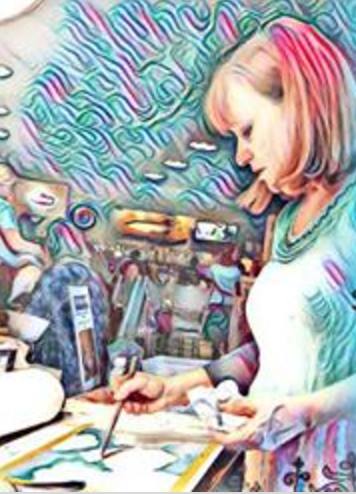 Bright colours, bold shapes, and interpreting light and shadow are my passions. As you can see by my work I explore a wide variety of subjects and different media. I find I am constantly evolving in my techniques and goals. My desire is for my art to be a never-ending process of learning and absorbing as much as I can. My happiest moment is when another soul connects with my work. I paint anything that pleases me, and if, through my paintings, the viewer has a sense of what I see and an appreciation of the same, I am truly gratified.
 "Art you can live with!"
Original watercolour and acrylic paintings in vibrant colours and bold shapes, created to delight the senses and brighten your surroundings!
Also available are unique hand-painted bamboo mats. Great for home decor or they make wonderful gifts!