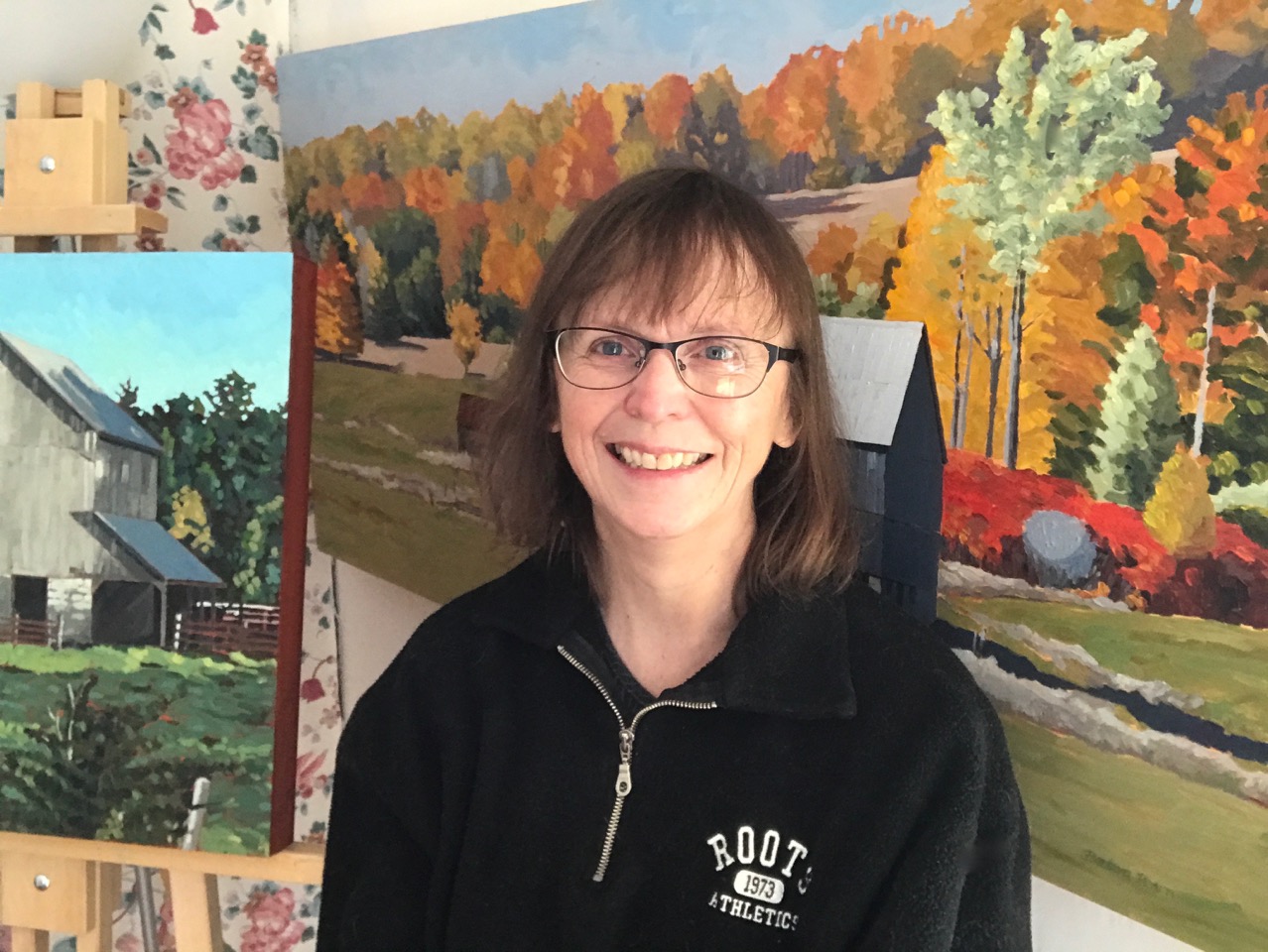 My artwork is a series of moments in time. Dramatic lighting, colour, texture, three dimensionality and the interplay between light and darkness attract my interest.
My work tends to focus on the rural landscape and the environment in which I live. With a total appreciation of nature, texture and colour, I view the world as it is in the moment and know that it will look entirely different in an hour. My aim is to fully acknowledge the here and now.
I am attracted to landscapes, skies, floral images and birds. I find it difficult to ignore scenes around me. My work makes the most of the texture, colour and contrast of what I see. My work is impressionist in nature as I don't try to recreate reality. I interpret what I have observed onto the paint surface.
I admire the work of Tom Thomson, Vincent Van Gogh, Alex Colville and Emily Carr and find my self influenced by their genius.