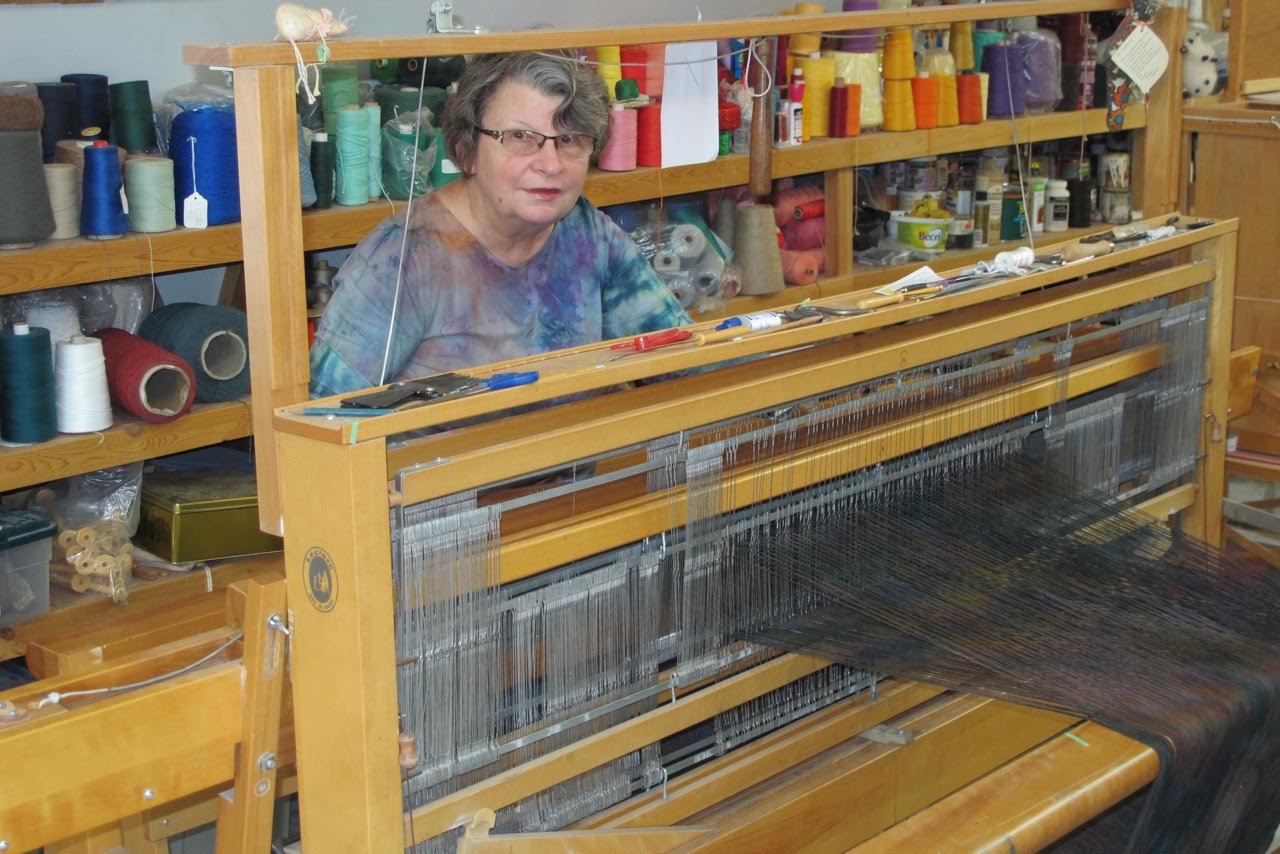 Phone  –  705-538-0022
Address  –  1700 Rosemount Rd, Waubaushene, L0K 2C0
Pamela began weaving in 1980, taking a basic weaving course.  She purchased the first of many looms shortly thereafter.  Over the years she has taken courses from some very prominent teachers.  Madelyn van der Hoogt (currently the editor of Handwoven ), Bonnie Inouye (author of  Exploring Multi-shaft Design and Fabrics that go Bump), Ingrid Boesel (co-founder of weaving program Fiberworks), and Jason Collingwood (son of rug weaver Peter Collingwood).
Pamela has also have served on the board of directors of the Ontario Handweavers and Spinners as Publication Chair and as president of the Huronia Handweavers.
Making beautiful cloth is Pamela's passion. Colour is a an important source of inspiration for her. She creates unique patterns in her fabric, often custom dyeing and spinning the fibre before weaving it.
Scarves, shrugs, placemats and tea towels are a few of the items  Pamela weaves.
She is also a very experienced dyer, specializing is snow dyeing. This is a process in which dye is suspended in snow and placed on the item to be dyes. The snow creates unusual  patterns and  areas of resist. The results are spectacular and unique. You will see ladies tops, jackets, scarves and even shoelaces, all dyed in wonderful colours to capture the imagination.
Pamela's philosophy is each new project has endless possibilities and every fibre is waiting to release these possibilities.
The Artists
The Artists