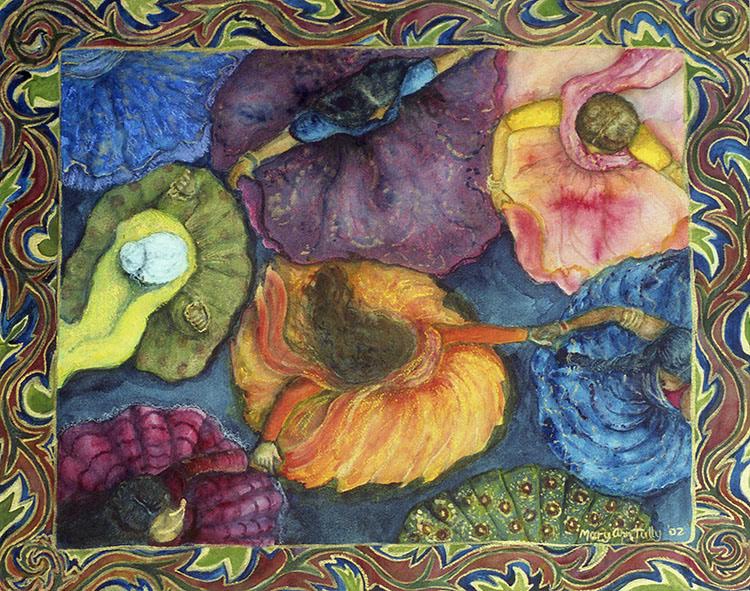 Mary Ann  has been creating stories in paint for over twenty years. Her love of colour and design infuses her watercolours, acrylics, and mixed media paintings with a rich tapestry-like quality. Her artwork focuses on and celebrates diversity of culture, nature and the imagination.
Mary Ann's paintings and prints are in private collections from coast to coast in Canada and, also in the United States. One of her images continues to be published in the Syracuse Cultural Workers' Catalogue as a holiday gift card. Another image was published as a CD cover in September, 2015. This year she will have the children's book "Prairie Girl's Song" available for sale, for which she did the illustrations.
She has donated her images for use by the Huronia Land Conservancy, Amnesty International, Children's Aid and Child Find.
The unique setting of her log home in a forest in Oro-Medonte Township is an essential source of inspiration and creativity. Her studio's name, "Wenrio", comes from a Huron word which means "in a grove of cedars".
The Artists