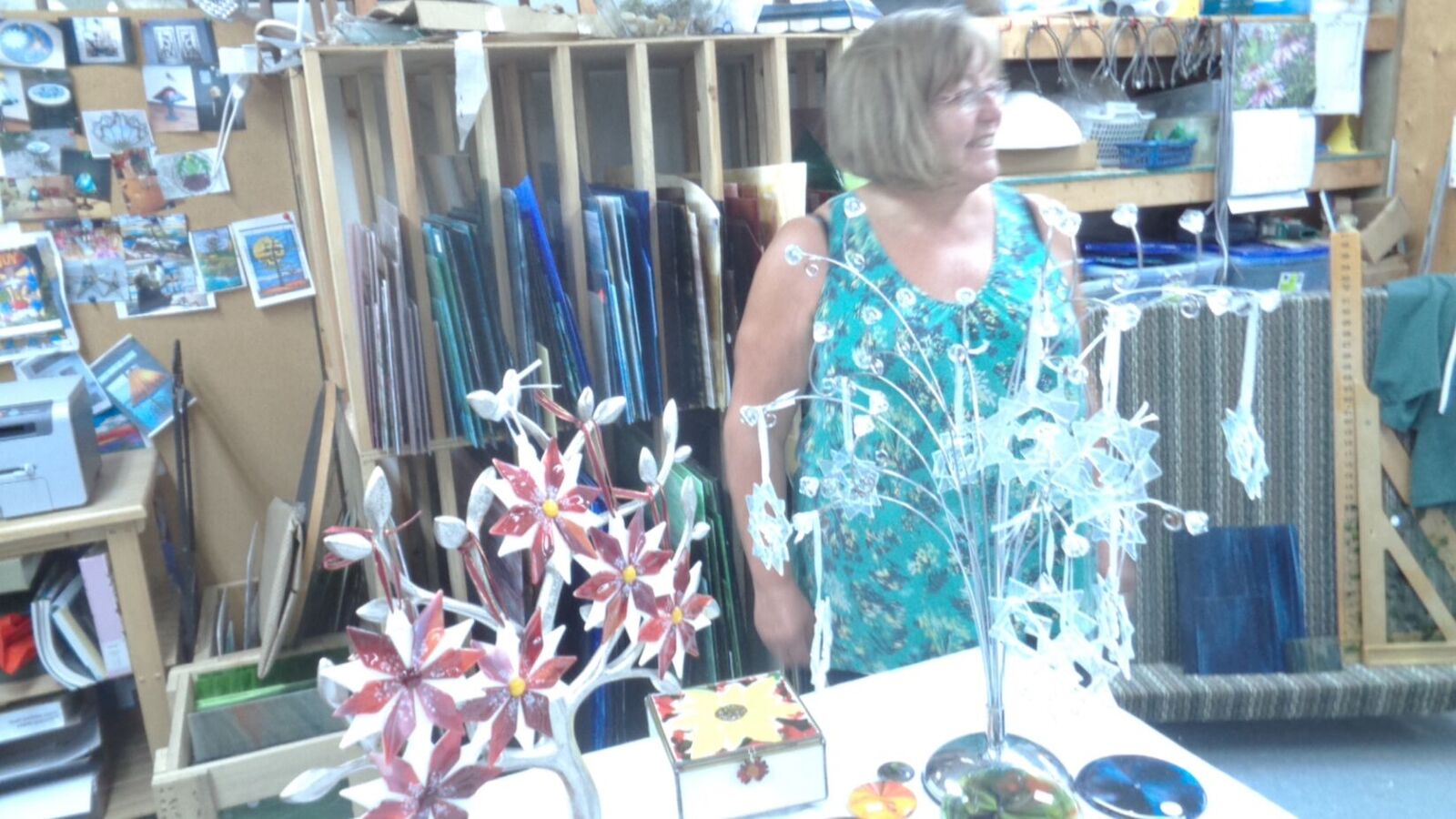 Gayle's rural Stained Glass Studio is amazing. Georgian Bay scenes, lamps, jewelry and gifts are designed and made on-site. Custom orders, jewelry, lessons, supplies and gifts galore!
Lessons: For first timers or experienced glass crafters. Personalized attention with class sizes 1 to 4. Schedule a special time with friends for an enjoyable time of learning and creating. Bring a hot lunch if you wish and dine in our beautiful farmhouse kitchen. Lesson prices range from $90 to $140 plus tax. You will go home with a piece you will be proud of! Sign up when you visit Gayle's glass workshop!
Lots to see here! 1) Gayle's Stained Glass workshop and studio! 2) The Farmhouse Gallery, converted into artist showrooms! 3) The Barn Loft for more unique artwork!
The Artists
The Artists